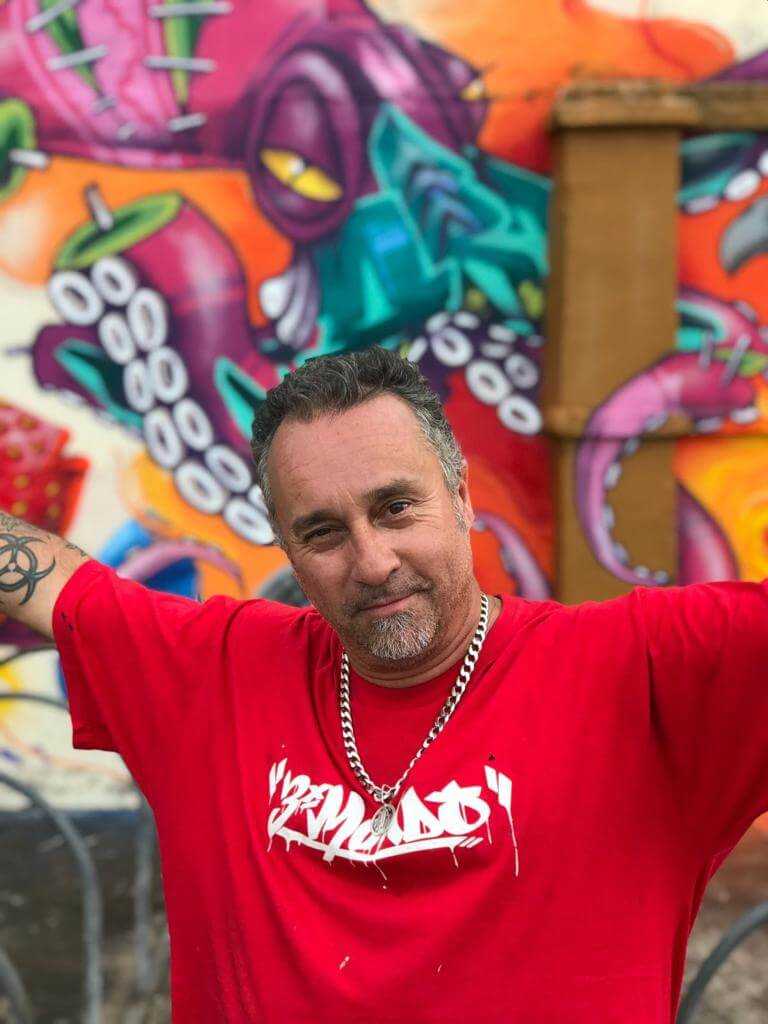 Artist — Binho Ribeiro
My art touches people through movement and surrealism. It leads people to imagine what they wish to understand. Art is universal and compels people to inquire: Do you like it or not? Does the art have meaning? Does it move you or just reassure you?

Art has the capacity to communicate on a much deeper level. It breaks barriers and reaches across cultures to the human heart, and, in this case, it highlights issues related to the ocean. Journalists are adept in finding key subject matter and revealing the details of dire situations. In The Outlaw Ocean Mural Project, the studies, facts and situations revealed in the journalism provide the artists with a heightened sense of inspiration. My art directly reflects subject matter Ian has covered.

So, it's really cool. And I was pleased to participate alongside all the other artists. At times, it was challenging aligning the concept of the project with my art, but I'm very pleased to have been a part of this very important work.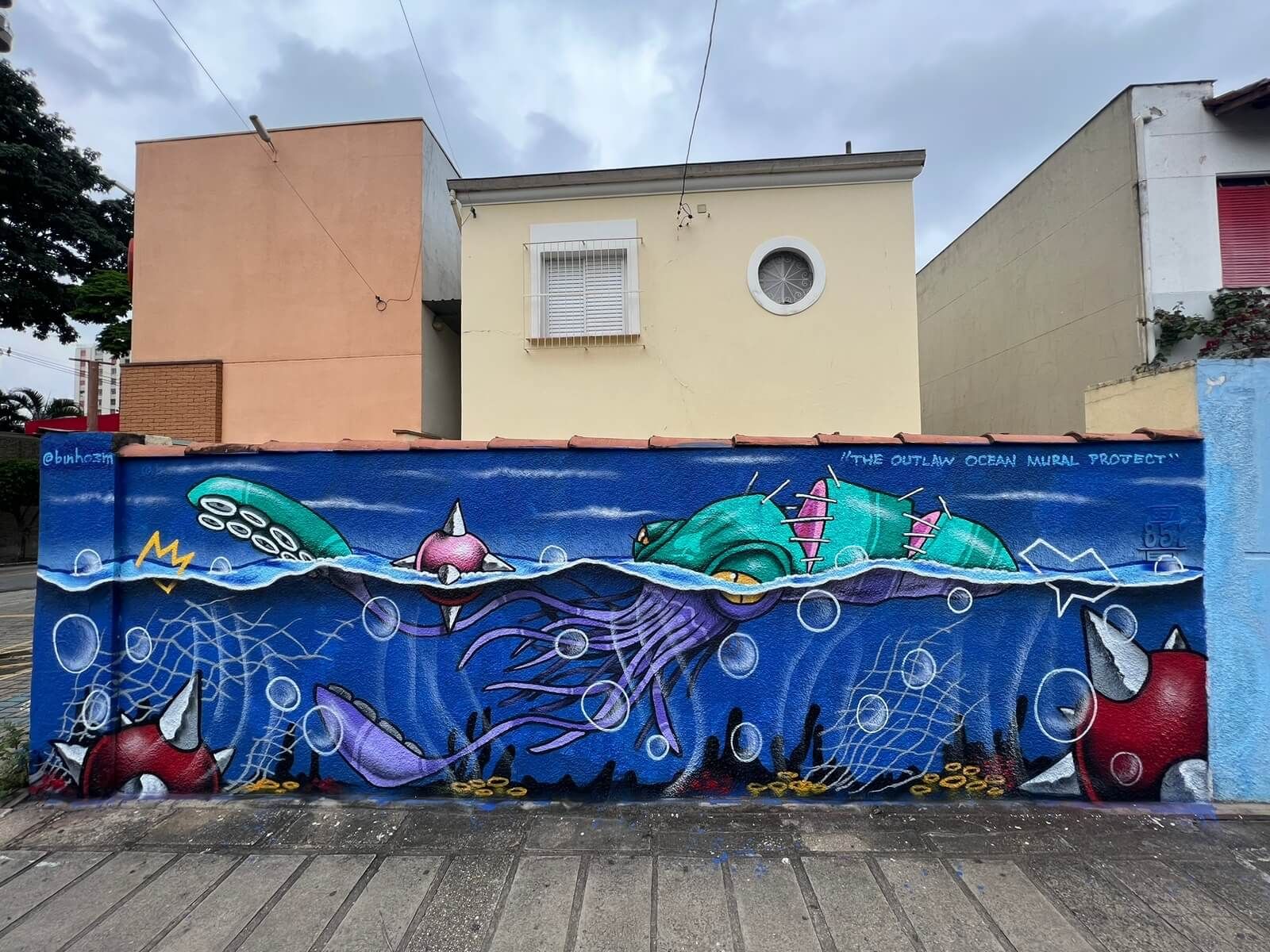 Artist Bio —
Since 1984, Binho Ribeiro has been a pioneer of street art in Brazil and Latin America. The long list of worldwide cities that have hosted Ribeiro's talent include: San Thiago, Buenos Aires, Nagoya, Tokyo, Osaka, Paris, Los Angeles, Miami, NYC, Quito, Lima, Turin, Cape Town, Hong Kong, Beijing, Amsterdam, Brussels, Berlin, Accra among others.
Ribeiro boasts of a unique form of artistic expression. Among his peculiarities are his passion for skateboarding and the business world. He is known for his "3º Mundo" brand and store, where he carries out business projects and other activities.
Curator of the largest and most complete international Graffiti Biennial, Ribeiro has made his mark among generations. Today, he remains a driving force in the dissemination of culture and street art.