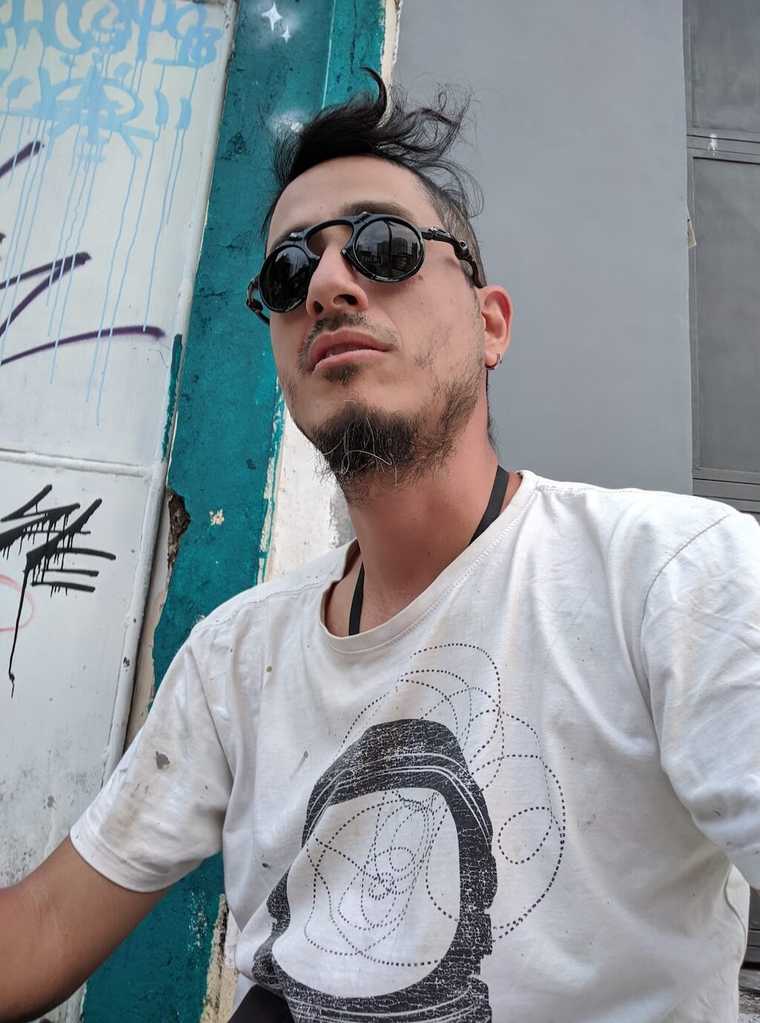 Artist — Paulo Ito
This project changes one's perception of the ocean and even highlights the issue of preservation. In my panel, I focus on what it means to be human. Inspired by Ian's journalism, my work encourages viewers to seek a better world for us to share.

One of the benefits of this project is that it invites artists who are aligned with environmental causes and social issues and brings them together for a common purpose. It's a project that makes you think, which is really cool. The wonderful thing about working with artistic images is that it enables artists to connect with different cultures, allowing people everywhere to understand complex issues in a simple way. For me, this valuable partnership between journalism and art is very rewarding.

Too often, mainstream media only covers a few, well-known artists, but this project permits smaller artists like me to reach a wider audience. It showcases my commitment to exploring human rights and environmental issues and gives me the chance to engage with a larger community.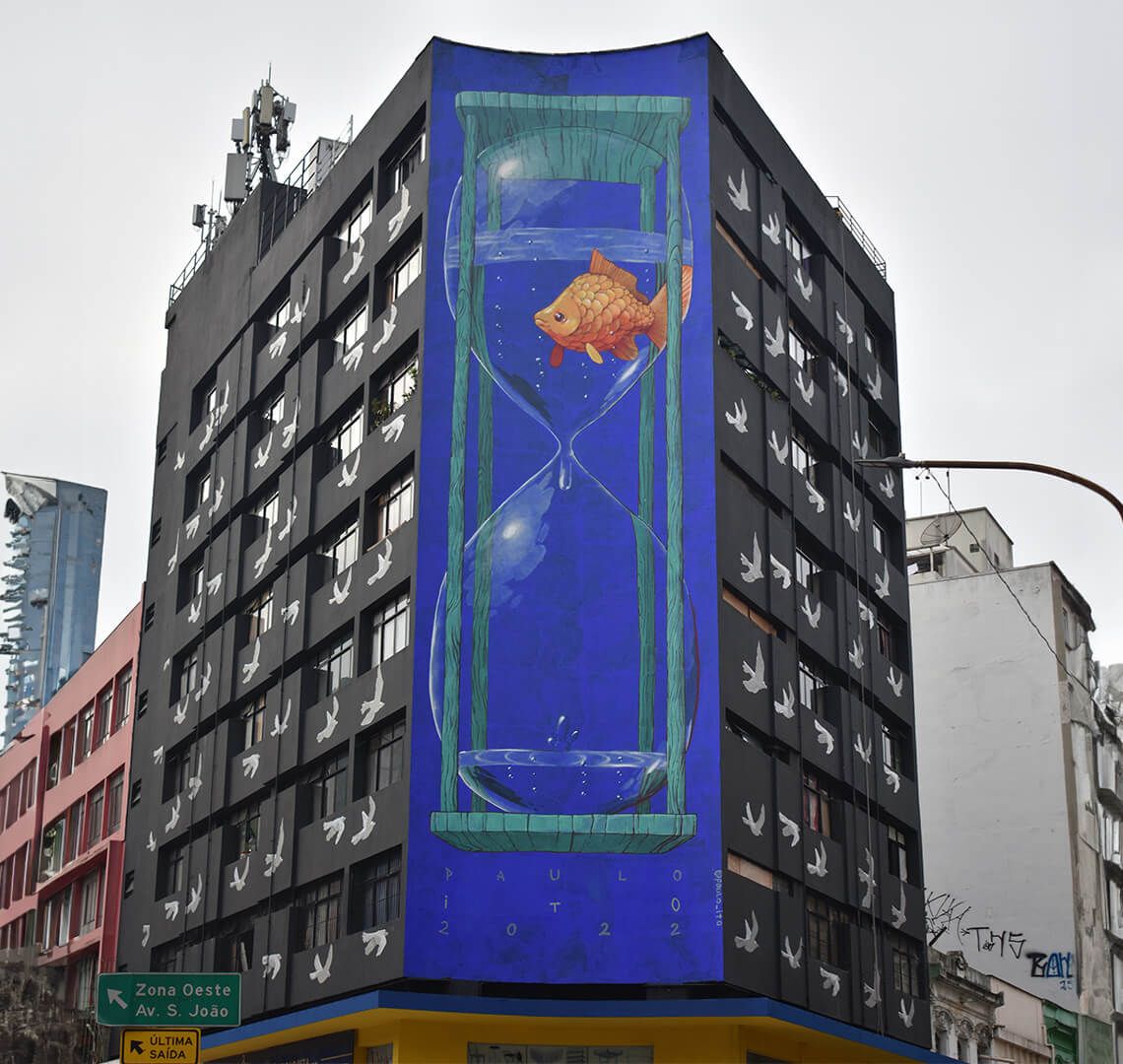 Artist Bio —
Paulo Ito was born in 1978 in São Paulo, Brazil and started painting in public spaces in 1997. His work can be seen on the streets of the west side of the city. Before 2011, he published and distributed more than 5000 copies of the independent comic, "Mais Barato Gratis," free of charge.
In 2012, he participated in the São Paulo Mon Amour show at MuBE and exhibited there at the second São Paulo International Graffiti Biennial in 2013. He painted a panel that became the biggest viral sensation of the 2014 FIFA World Cup, and which was distributed by media outlets in over 20 countries, reaching millions of people around the world. In 2016, after painting a gable in São Paulo for Greenpeace's Salve o Tapajós project, he exhibited at the Second International Street Art Biennale in Moscow, Russia.
In 2017, Ito participated in the Memorie Urbane festival in Gaeta, Italy. The next year, he painted a gable against excessive alcohol consumption and additionally created a large mural with the artists Enivo and Quinho Fonseca at Sesc Santana and a panel in the city of Cali, Colombia. Ito directed the art of the winner of best animated short film for the 2021 Brazilian Cinema Grand Prix, Erica Maradona's Underground by Otto Drawings.
In 2019, Ito won the Bunge Foundation main prize in the street art category and held the solo exhibition Infame at the A7mA gallery. In 2020, he painted a gable at the Campo Limpo Hospital in the south of São Paulo, which celebrated health professionals. In the same year, Ito created a large panel at the entrance of the UNICAMP Institute of Arts in São Paulo, Brazil at the invitation of Dean Marcelo Knobel. By the end of 2022, he produced three large-format murals with unique themes, all financed by the artist himself.