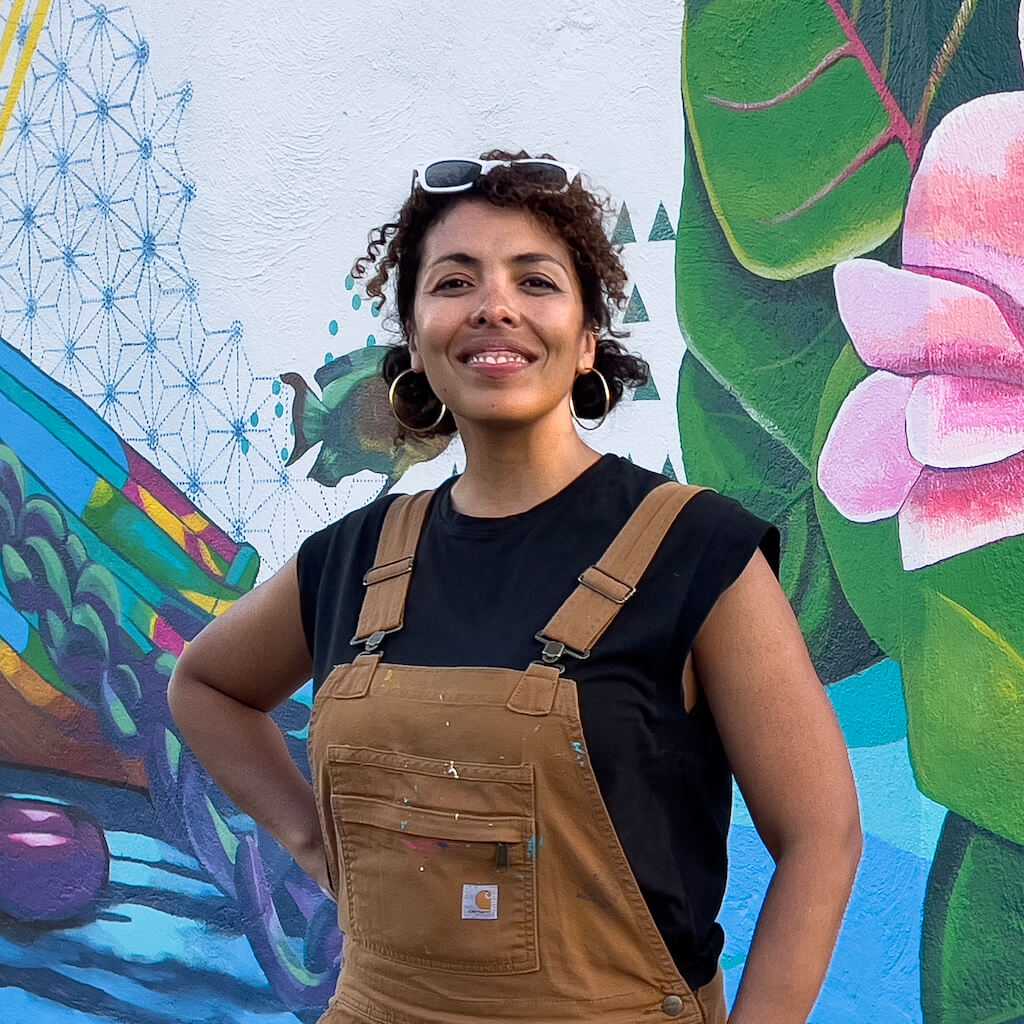 Artist — Silvia Lopez Chavez
Growing up on an island, I was closely connected to the ocean. My relationship with the ocean was one of wonder, pondering the vastness, peace, and beauty of the sea, as well a sense of fear and deep respect for its power. I also learned of the dangers of boat trips taken by sea migrants on precarious vessels from the Dominican Republic to Puerto Rico. The migrants were looking for a better life, but instead, more often than not, they met their deaths on the journey.

The Outlaw Ocean chapter entitled, 'Jail Without Bars' is a haunting and horrific report on stories about human migration. To learn about the deadly voyage on which people embark to escape their desperate conditions is devastating. As an immigrant to the US myself, I relate to the idea of taking risks to find opportunities, while at the same time, I am baffled by the persistence of some stowaway survivors and I marvel at the extreme dangers they face.

Learning from the stories reported in Ian Urbina's book and podcast, about the atrocities committed against human rights on waters between continents, breaks my heart. I have a new perspective on a world at sea of which I was unaware, and it makes me question so much regarding the laws (or lack thereof) we create on land, which profoundly affect so many lives.

Visual art speaks a universal language. It connects to the deepest parts of human beings through images most can feel and understand. Access is one of public art's most valuable attributes. The art can touch so many by simply existing on the streets, offering free and open interaction to people of every social and economic status. It also provides a sense of pride and ownership in the neighborhoods where the artwork lives. Beyond the local community, public art can reach a wide audience through social media and digital platforms, which can be viewed from anywhere around the world.

Undoubtedly, journalism and art is a powerful collaboration. Art can provide depth, color and texture to personalize and illustrate sentiments that may be hard to express with words or statistics alone. Art, in all its forms, has the capacity to be the point of entry to hard conversations, serving as a catalyst for transforming minds and hearts to affect change.

Artist Bio —
As a muralist, Silvia Lopez Chavez's artistic process is fueled by understanding a site's context and its relationship to how the public engages with that space. She strives for her work to be approachable and easily understood. Lopez Chavez's style is energetic, layering bright colors and graphic elements with realistically rendered focal areas. Content is often determined through a collective, neighborhood-based co-designing and re-envisioning space, which she considers part of her social practice. Lopez Chavez's studio work provides a space for play and experimentation, allowing her to look inward to bring balance and create personal work.