For Those Without A Voice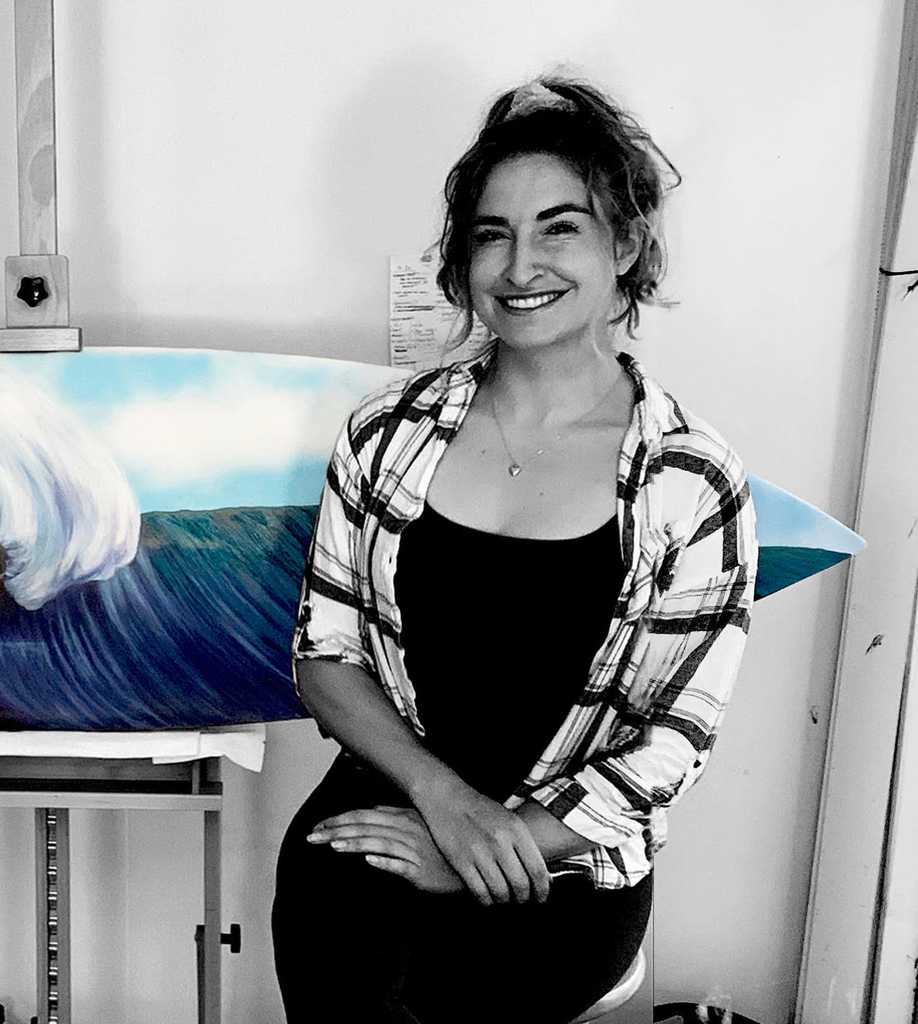 Artist — Julie Engelmann
My perception of the ocean has always been one of awe and beauty, which I attempt to capture in my work. This project was different, however, as I was trying to capture these elements, but with an eerie and dark twist – the ocean is also a hiding place for criminals.

The Outlaw Ocean Project reporting about modern day slavery at sea had the biggest impact on me. Outside of this journalism, we hear little about the horrendous human abuses and lack of law in the fishing industry. What we eat could support human slavery, trafficking, abuse and even murder. My most mind-boggling realization is that nobody knows the extent of crime that truly occurs at sea, therefore nobody talks about it.

I believe using visual avenues like this one could greatly help spread the word about crime at sea. This mural gives a voice to the voiceless. I want it to convey an emotional message without words. I hope people will ponder and question the mural's nature and that the art will create a window into another world. At the same time, I hope this mural will inspire action for change.

Art is a universal language where all can relate across cultures. My aim is for this mural to unite people and create a collective impact among the masses. Any avenue to communicate The Outlaw Ocean message to a larger and more diverse audience is a great thing.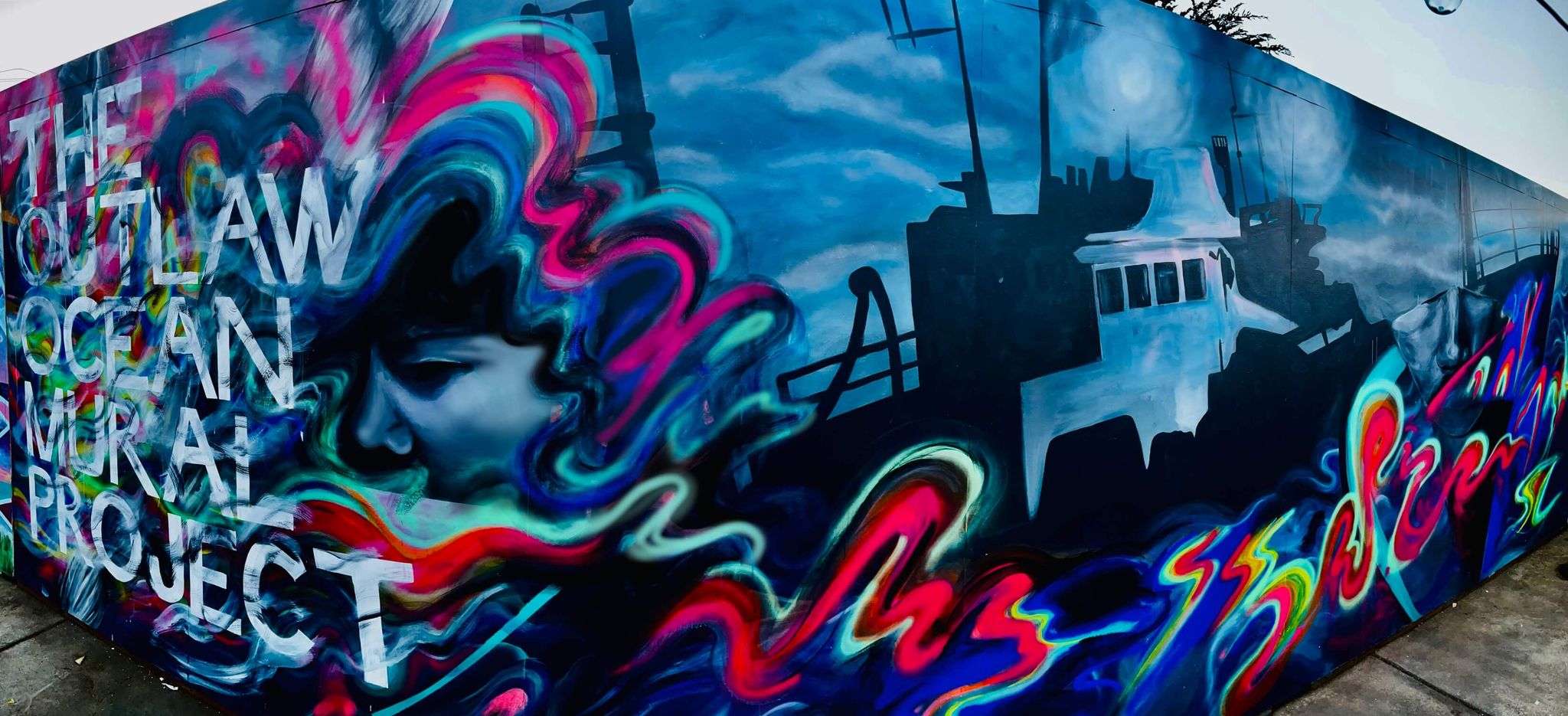 Artist Bio —
Julie Engelmann is a surfer, freediver, and artist. Her calling, as she sees it, is to create beauty and inspire creative thinking and conversation. Engelmann believes we are in a technological grip that has made our world metallic and grey, minimalistic and uninteresting. She thinks that to create beauty is to bring awe into the mundane and make space for new life and meaning. Engelmann hopes to enlighten others through her art.
Engelmann studied philosophy and psychology at the University of Oxford and began pursuing an art career after she realized she disliked working in lab and corporate settings. She prides herself on breaking the traditional gallery route in her career and works on a commission to commission basis. Engelmann currently works as an assistant painter for world renowned graffiti artist, Allison Torneros, known in the art world as "Hueman." While working with Torneros, Engelmann also continues building her personal business.