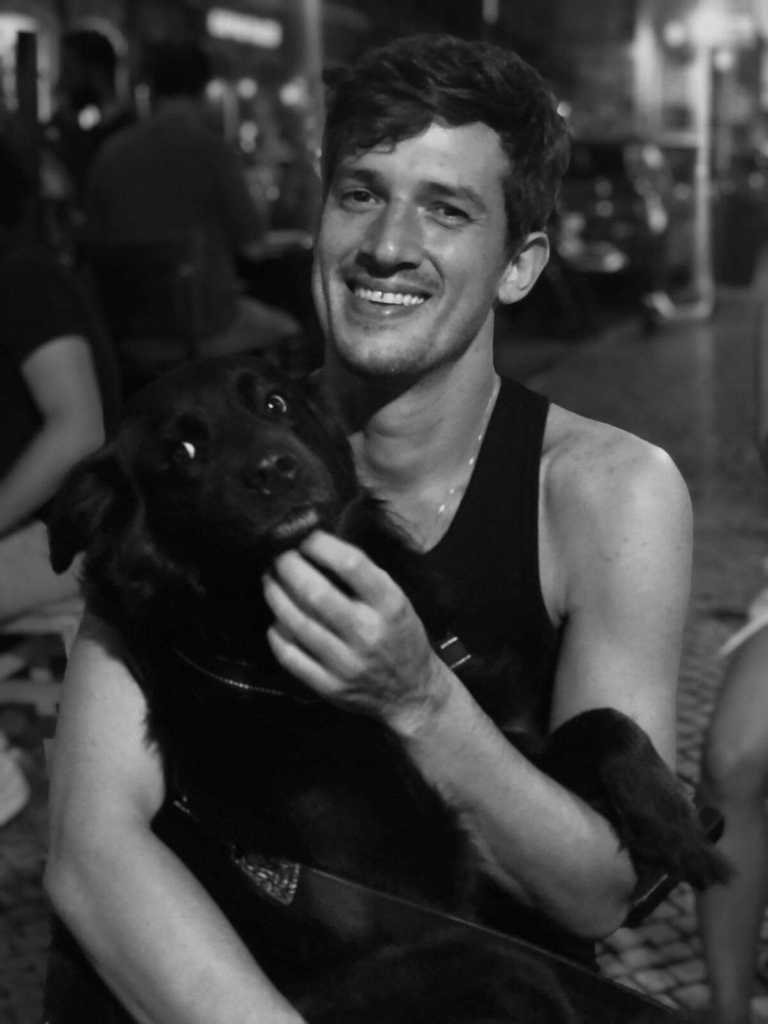 Artist — Guga Liuzzi
The Outlaw Ocean Mural Project opened my mind to the variety of crimes that happen in the ocean beyond illegal fishing and toxic waste dumping. In view of the many subjects covered in the book, the Indonesian Government's reaction to illegal fishing, blowing up boats and mistreating fishermen, left the biggest impression on me.

The most challenging aspect of the creative process was getting authorization from the government to paint my mural. I never thought this would be so difficult here in Lisbon.

Combining journalism with art only seems to strengthen both forms of expression, especially when there is a common purpose. I believe my painting reaches a wide audience unhindered by language barriers. At the same time, I recognize the power of the art-journalism collaboration. The eyes interpret images at an incredible speed, but words as inspiration can also be part of an impactful graphic composition.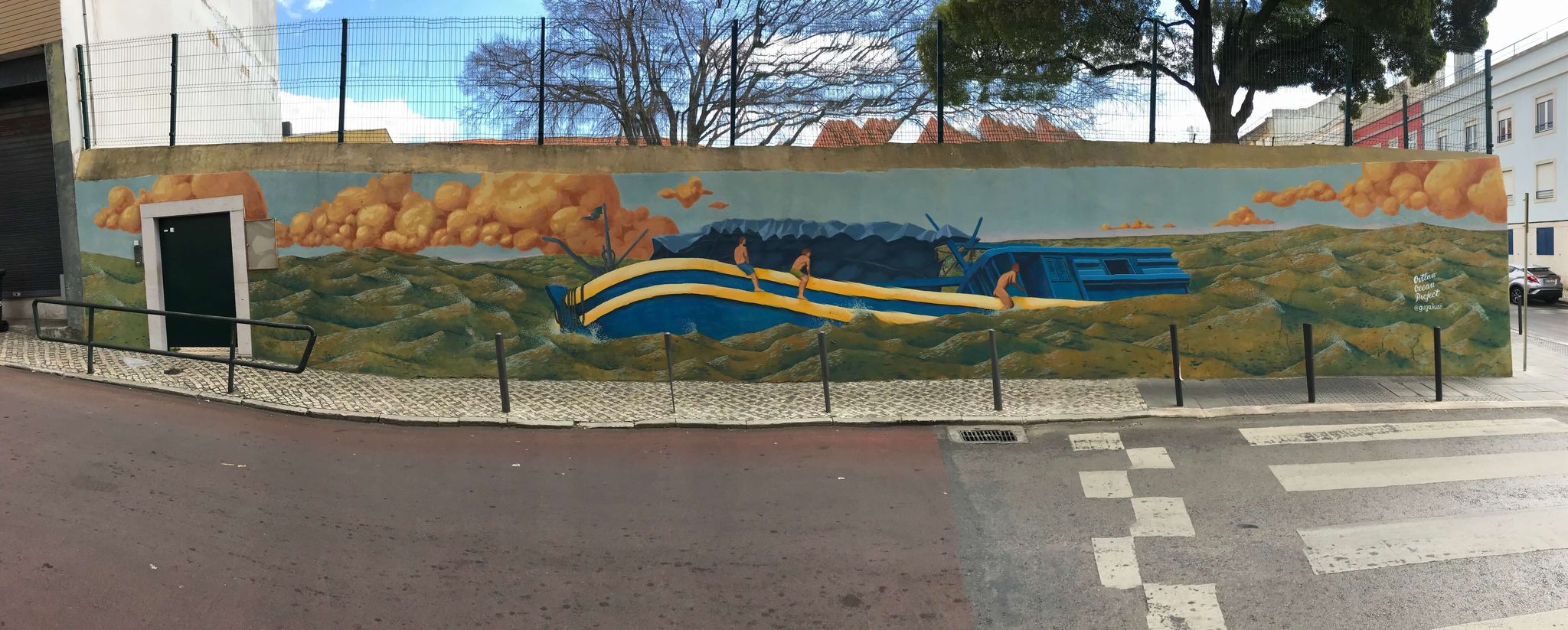 Artist Bio —
Guga Liuzzi is a 38-year-old plastic artist from Rio de Janeiro, Brazil. In 1999, he began painting in the streets making spray paint tags. As Liuzzi created graffiti art, he got to know the local community of artists in the city. He soon expanded the realm of his art, painting urban fixtures such as poles, culverts and power boxes, all of which received coverage in local media.
Street art and drawing have played a prominent role in Liuzzi's artistic process, which has yielded more than 120 works. In 2012, Liuzzi created "Flood," the first exhibition of its kind captured on Facebook. The exhibition included 90 artistic works and was viewed by thousands of visitors, while also receiving widespread media exposure.
Since 2019, the artist has developed a series of murals inspired by villages he has visited. The experiences led Liuzzi to experiment with new techniques and graphic styles, which connect the viewer to nature and to the individual perspectives of rural workers.