Not Everything Goes Unnoticed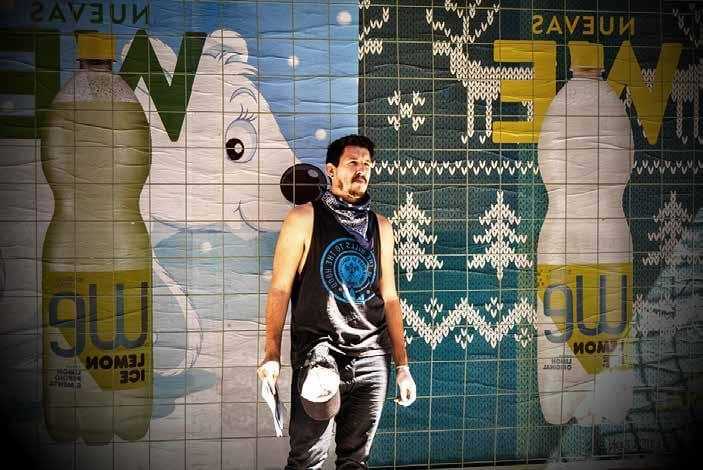 Artist — Juan Iesari
Luckily, my perception of the ocean and nature has always been one of respect and care. Living in a maritime area, I have had to pick up trash people have left behind on the beach and in the sea.

This project, in my opinion, helps shed light on the untold crimes that occur in the world's oceans. I was particularly blown away by the revelations in the Outlaw Ocean investigation about the use of forced labor by the Chinese fleet. It revealed for me the injustices and human rights abuses both on land and at sea that no other news organization is covering as consistently or in depth.

Many times we have heard that "everything comes through the eyes." Street art thrives on visual stimulation. It adds texture to the typical architectural environment of cities, providing colorful images that contrast the common urban landscape of storefronts and residential facades. The art draws the immediate attention of the citizens walking the streets, stimulating their minds with the colors, the shapes and the other elements represented in the painting. It taps into human sensitivity, compelling people to stop and absorb what the painting depicts.

Because the mural is painted on the street, people can easily take photos and share these images widely on social media. For this project, social media can be a tool to raise awareness among the masses about what is happening in the ocean and the artistic journalism will leave a lasting impression among viewers.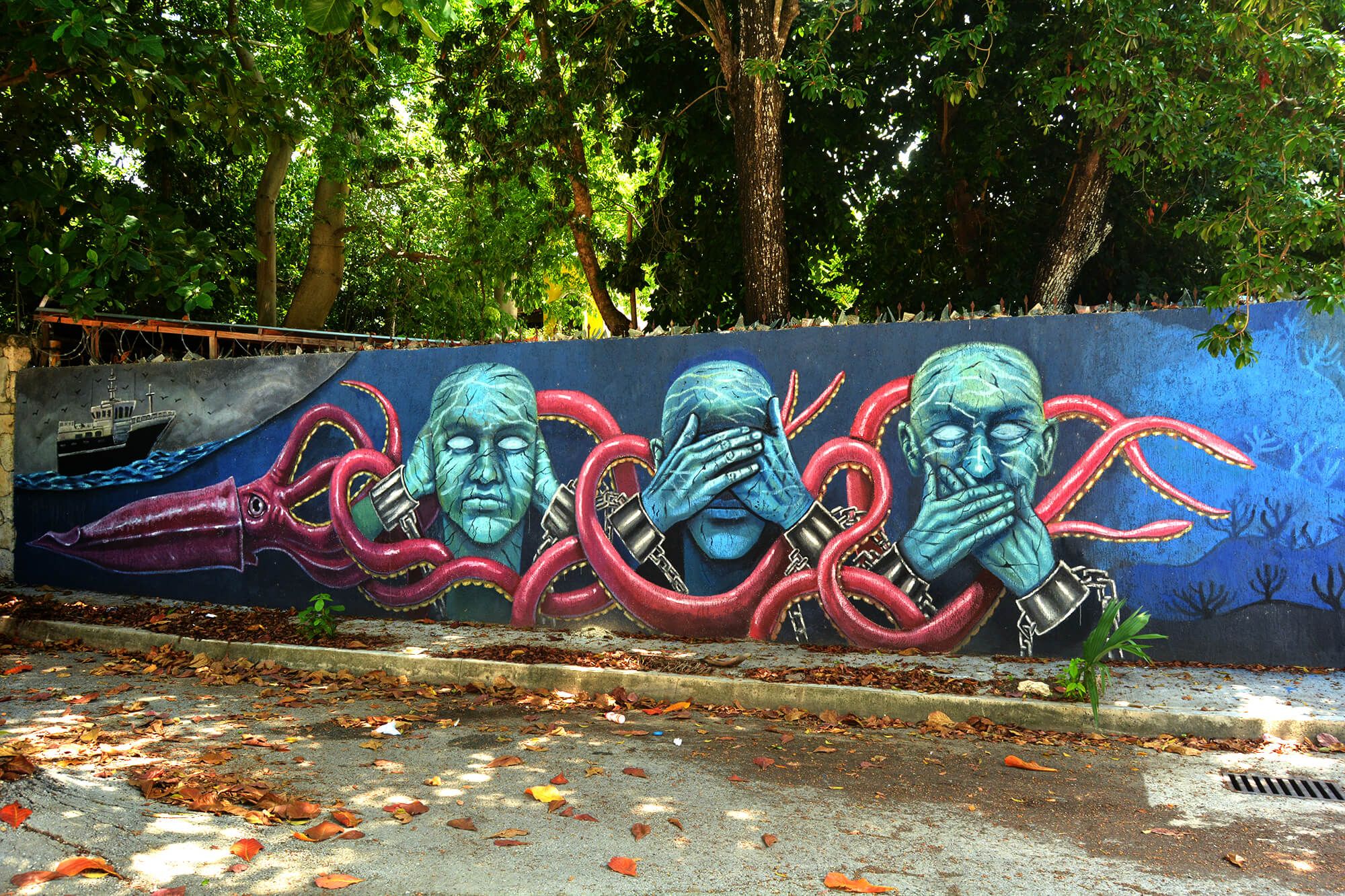 Artist Bio —
Juan Iesari was born in Buenos Aires, Argentina in 1987. From an early age, he dabbled in drawing. As a teenager, he attended the Fernando Fader technical school No. 6, and later studied at the National University of Arts. In addition to attending different painting workshops, Iesari also focused on comic book art, illustrations and design, developing a style that incorporated graphics and realism. In 2013, Iesari began his career as a muralist, painting street art and participating in community events.
He has traveled extensively which influences his aesthetic and a common theme in his murals is the coexistence of human beings, animals and nature. In his paintings, he portrays the similar shapes he sees amidst flora, fauna and human organs. He also highlights the need for nature preservation and affirms the inescapable co-dependence between nature and humankind.