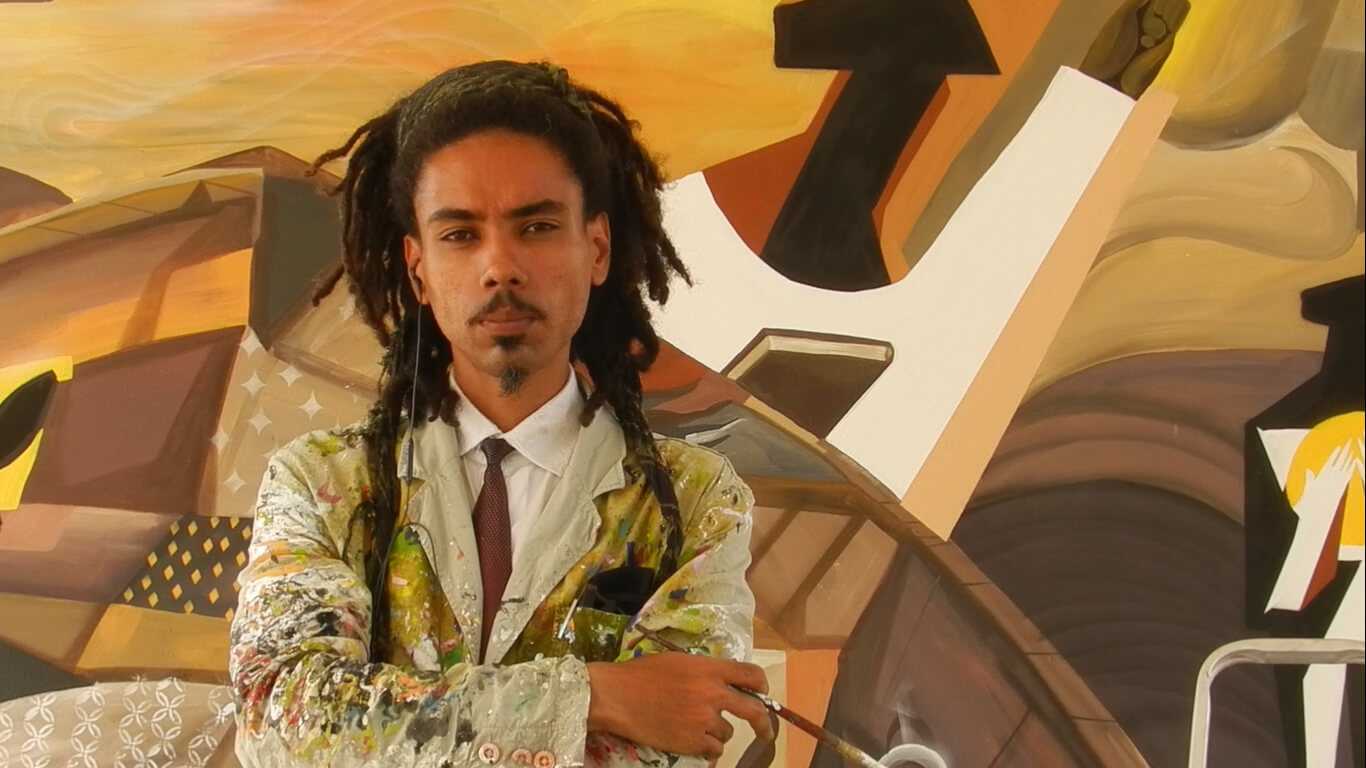 Artist — Dedablio
The ocean has always been open and free in my perception. I saw the ocean as a place without borders. I watched documentaries about illegal fishing years ago and imagined commerce at sea, but I wasn't aware of the horrible details.

My artistic process for this project was a bit different because it revolved around a theme. I always create from fragments of poetry and allusive metaphors contained in images. This poetry dissolves into an image. I had to analyze the investigative journalism and visualize details and information without sinking into narrative clichés.

One of my goals when working on this project was to keep the tormentors in the reporting out of the artistic composition that I was creating. Talking about exploitation and violence makes me uncomfortable. I always look for a non-utopian resolution, based on ethics and common sense. This is not an image of hope, but an image that is relatable and offers peace through understanding.

What is interesting about public art is it affects a wide range of people and has the ability to overcome geographical distances through the metaphysical force of an idea. The image supersedes language, speaking volumes without words. It reaches people on a personal level and transcends any border.

In my opinion, painting cannot allow itself to be attracted to the dark side of the human being. It will always be a healing light for the bureaucratic and hierarchical pathologies that plague humans. This is my perception of why participating in The Outlaw Ocean Mural Project is important.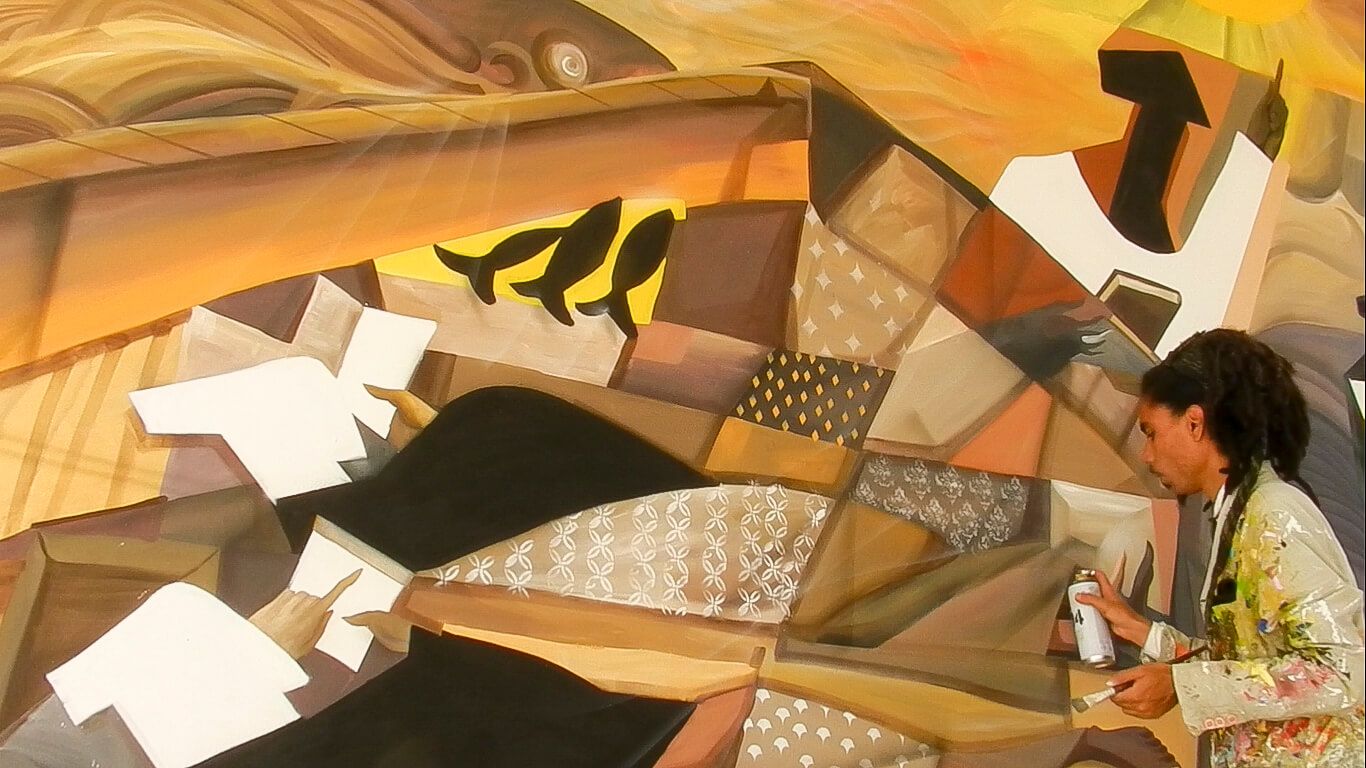 Artist Bio —
Diego Wilian do Nascimento Ramos, the artist known as Dedablio, was born in Tatuí, São Paulo, Brazil. For the past 15 years, Dedablio has worked as a muralist, comic book writer, photographer and draftsman. He has produced murals in Argentina, Holland and Belarus.
Making murals his lifetime project of engagement, the artist made an independent commitment to create free murals in order to transform public roads into a limitless, dystopian open-air gallery. Dedablio's work focuses on the state of human existence, uniting art and poetry in his pictorial narratives for a cohesive expression of clear values and ethical thinking.
Dedablio has received prestigious awards including the Machado de Assis Award for Illustration by Bravo! in São Paulo, and the twice-received, Aldir Blanc Award by the National Secretariat of Culture in philosophical theory of street art and graffiti. He was also featured in the book, "Nuevo Mundo-Latin America Street Art" by Gestalten-Germany.
Dedablio studied metal engraving and lithogravure at the Lasar Segall Museum in São Paulo, Brazil. His exhibitions at the University of São Paulo included venues such as the Galeria Verve in São Paulo and the Museu Paulo Setubal in Tatuí, São Paulo.