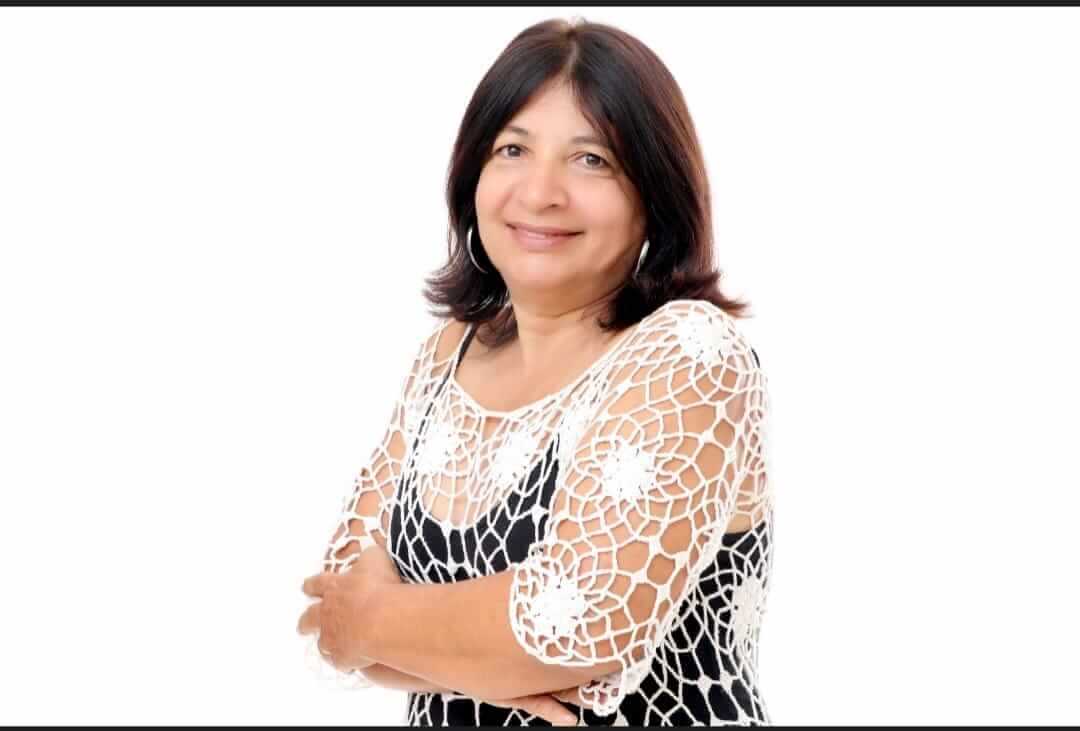 Artist — Josiê Morais
My passion for the environment and the sea started when I was a child. As an adult, I am in awe of the ocean, but I was also very sad to see the reports and images of its destruction. I was disappointed to learn about so many living beings at risk, not to mention the problems caused by human beings. Still, there is hope when you see so many activists fighting not only for the waters, but for the environment as a whole. This is why I donate part of my salary to Greenpeace.

Through this project, I was surprised to learn about people enslaved on the high seas. Creating this mural changed my perception, as this is one more way to fight for justice. It was an enriching experience to be able to display my art in a public place, but also to be part of this important and necessary effort to highlight graffiti art and end the prejudice that graffiti often encounters.

I had no trouble searching for the topics for my art. Perhaps the greatest challenge was synthesizing all the messages from the reporting into just a few images. The mural is a way of communicating the full feelings, sensations and thoughts of different people. It provides a window into different ways of looking at different cultures. In this instance, the mural is also a way of giving voice to journalism that is different from the written or spoken word, informing society in a new way.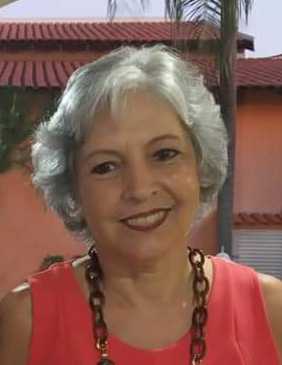 Artist — Cidinha
In addition to its environmental significance, the mural also touches on other issues such as slavery, as reflected in the reporting from The Outlaw Ocean Project.

As a visual artist, this is my first time creating art in a public environment and I believe this art will reach people in a unique way.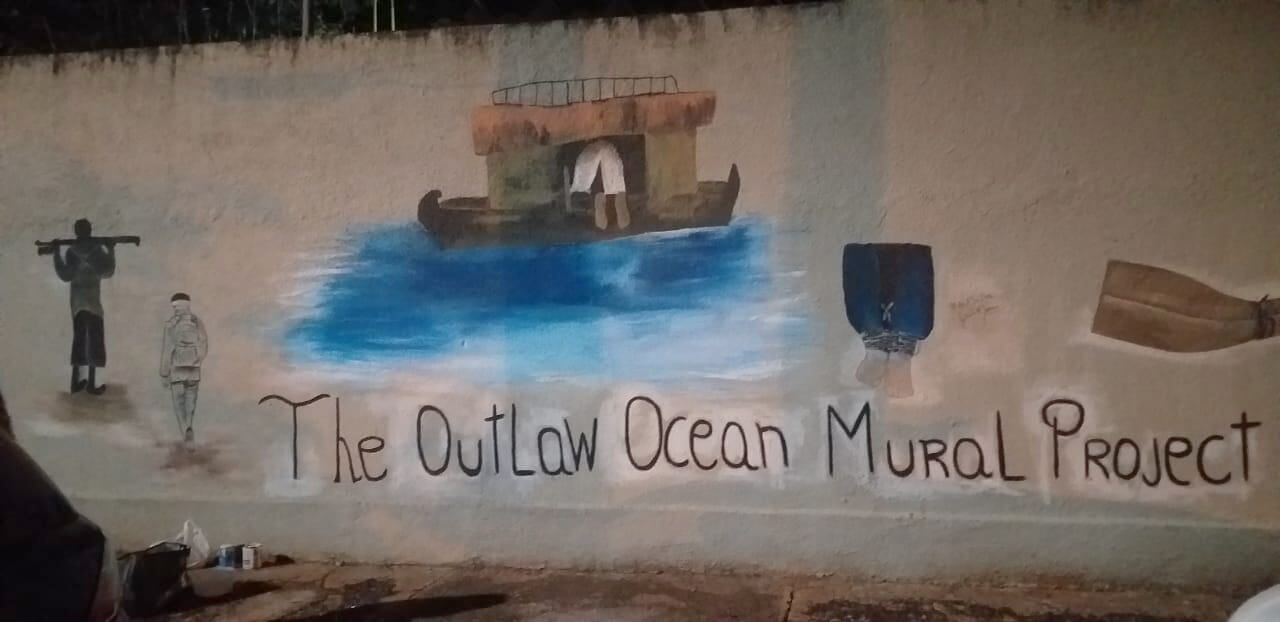 Artist Bios —
Josiê Morais is the youngest of seven sisters. She is the daughter of Patrocinia Maria de Morais and José Silvestre de Morais. Morais was born in the City of Macaubal - SP/Brazil. She is married to Deusmar and has two children, Thiago and Raphaela.
Morais is a writer, poet and member of the Independent Academy of Letters/AIL Scriptorium. She is the author of the books: "Á Sombra do Quintal," "Alice no País da Realidade," "Tear de Vidro," "Bartira," "Eu Consolando a Alma" and "Todas as Mulheres." Morais drew the illustrations for the books with a linear perspective and a dose of depth, with the intention of calling people's attention not only to the writing, but also to the illustrations. The goal was to help people see the world with a compassionate eye towards those who suffer.
Morais won the Nelson Seixas Poetry Award and has contributed to several literary collections and anthologies by publishers throughout Brazil.
Morais has a Bachelor's Degree and is licensed by the Institute of Biosciences, Letters and Exact Sciences of São José do Rio Preto-UNESP. She has a graduate degree in Zoology from UNESP in São José do Rio Preto-UNESP/SP. In addition to granting her degrees, the university awakened in Morais a belief in the strength of women and the determination to fight for human and minority rights. She is a passionate teacher with roots in public and private education.
—
Maria Aparecida Fernandes da Silva is a plastic artist who was born in Santos and currently resides in São José do Preto. She is the daughter of Arnaldo de Carvalho Fernandes and Shirley dos Santos Fernandes. She is the widow of Eurico Silva. Fernandes da Silva has two children, Leticia Fernandes Silva Burim and Camila Fernandes Silva de Almeida.
Fernandes da Silva is completely self-taught and has been working on the road for 40 years. She is currently a plastic arts teacher.