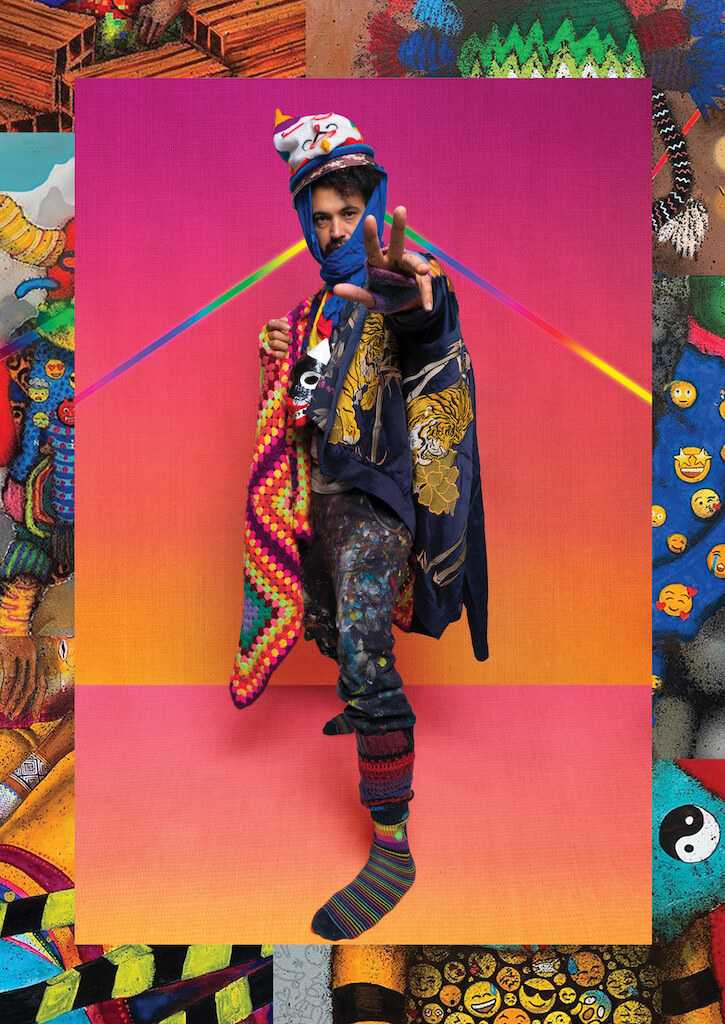 Artist — Enivo
My thinking about the ocean and everything that happens there has changed a lot since joining this project. I realized that there is a parallel universe, an underworld at sea including pirates, slavery and corruption. So this work of real, true journalism brings all these shady activities to light. It is also very important for us to understand that there are people, projects and organizations that are fighting against human rights crimes and environmental abuses like The Outlaw Ocean Project, Sea Shepherd, Greenpeace and others.

When painting my mural, I thought about the duality of the sea, where there is turbulence and lightness all at the same time. I painted Sea Shepherd's ship. I loved the challenge of creating this scene - a pirate ship that hunts other pirates. The slave labor of people at sea, surviving in precarious conditions, also moved me.

My hope for this mural is that the images propagate and echo in people's minds, consciences and hearts. Urban art displayed in a public space can connect people worldwide. Everyone on the street will view the art, some will take pictures and some will attempt to learn about the content. The value of journalism collaborating with art is to make the artist the antenna into the universe. The artist is attuned to what is happening, especially the issues that remain invisible in mainstream media. At the same time, I recognize the bravery and dedication of journalists like Ian, who expose the seas' dark truths to the world.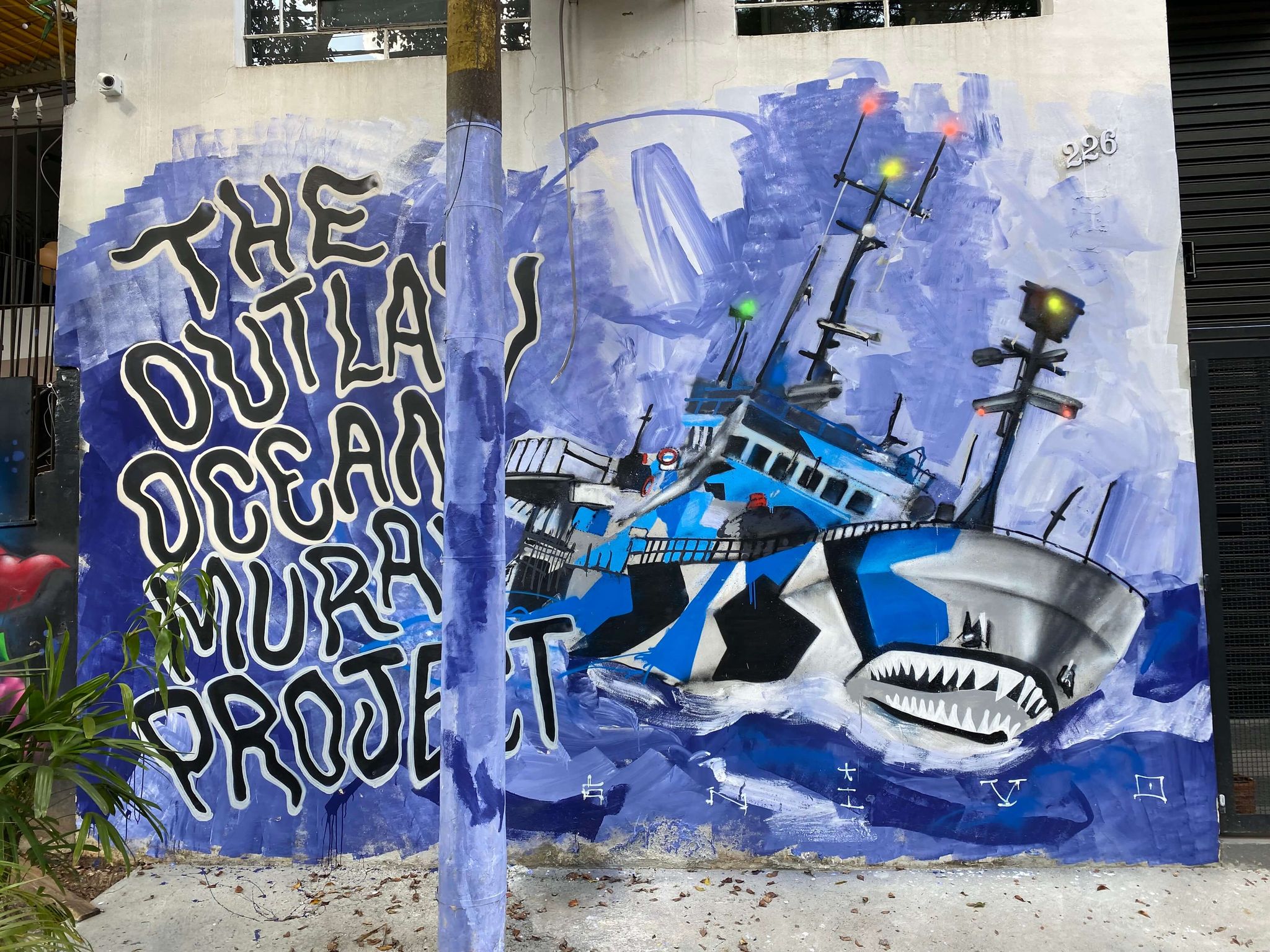 Artist Bio —
Enivo became completely captivated by graffiti art at the age of 12. Since then, he has illuminated the streets of the city with his ideas, expression of emotions and overarching questions. Enivo believes that deviations from his standard art are windows into the new and innovative, while he maintains that his technique, concepts and painting style remain cyclical. Each new series of images builds on his previous work and, at the same time, is the realization of new research and fresh concepts.
In addition to free-expression art on the streets and in the studio, Enivo has illustrated advertising campaigns for many brands and decorated a number of homes and businesses offices. A graduate in Fine Arts from the Faculdade Paulista de Artes, he is also an art educator and takes pride in sharing his knowledge and experiences with young artists. Owner and founder of A7MA Galeria, Enivo works as curator and exhibition organizer, where he represents dozens of artists from inside and outside of Brazil. Envivo also brought graffiti art into the realm of education in local projects such as "Projeto Quixote" and "Fundação Gol de Letra".