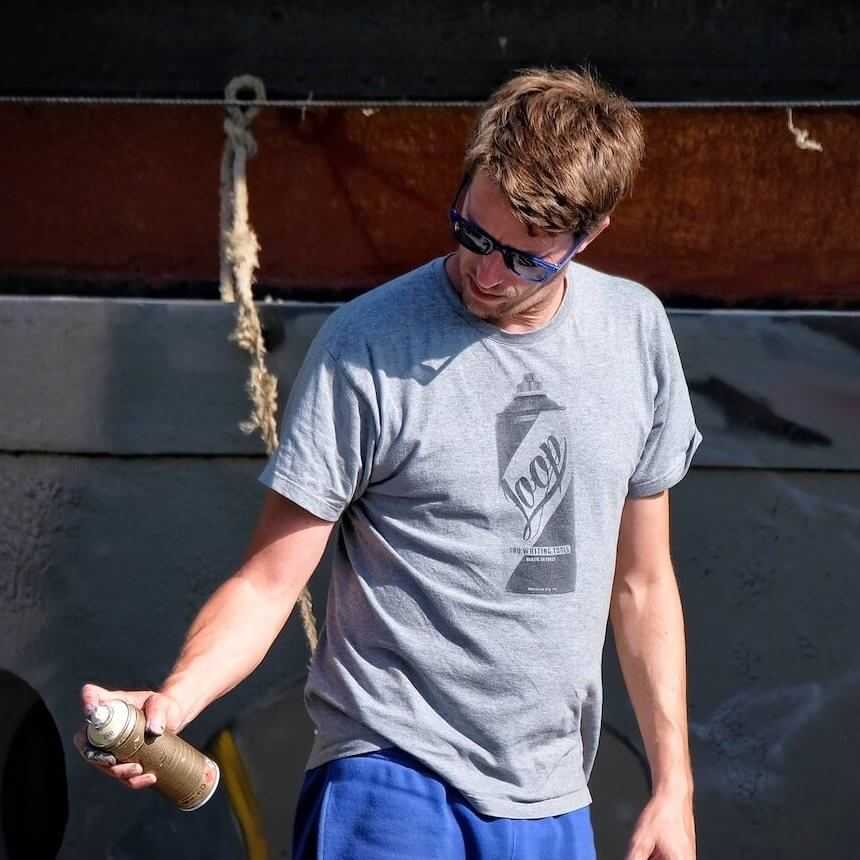 Artist — Serge Kortenbroek
Working with The Outlaw Ocean Mural Project, I came to realize that the ocean is a world of its own, where wanton lawlessness often takes precedent. As a painter, I've frequently been focused on the beautiful animals living in the sea. But I came to realize that this watery environment encompasses a myriad of characters and issues.

I think that art and journalism complement one another. Art can stimulate people's interest in a topic. Journalism delves deeper into the subject and explains it.

It was hard for me to document the whole process of creating my mural from beginning to end. In the Netherlands, bad weather and limited daylight at the end of the year can make painting a mural quite difficult. Challenges aside, the written words of Ian's book fed my imagination and this mural gave me total freedom to express myself in clear, illustrated images.

The benefit of public art like this is that more people will come into contact with it outside of a museum or gallery. My hope is that spectators photograph my images and share them on social media so they can be dispersed globally.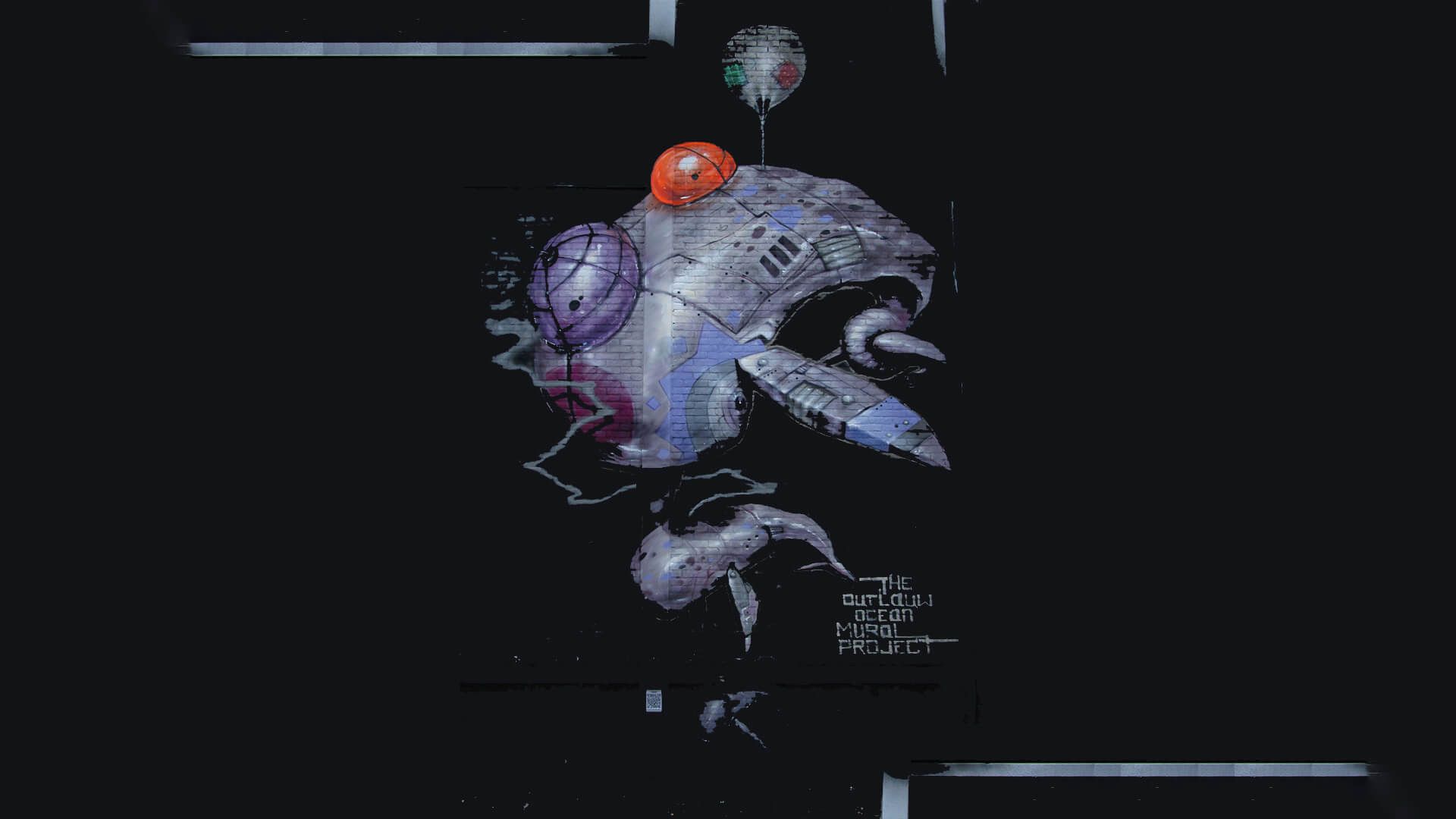 Artist Bio —
Serge Kortenbroek is a self-taught artist from Delft, a small city in the west of the Netherlands in between The Hague and Rotterdam. He started as a graffiti artist in the city of Zoetermeer, where there was an active graffiti scene.
After a couple of years away from painting, Kortenbroek started sketching again, focusing on characters, creatures and organic shapes from the natural world. After experimenting with art on paper, he started painting on walls and canvases. Kortenbroek used only a spray can at first, but currently he uses whatever materials he can muster. The surreal characters in his paintings are based on existing creatures and animals, often presented with some science fiction elements added.