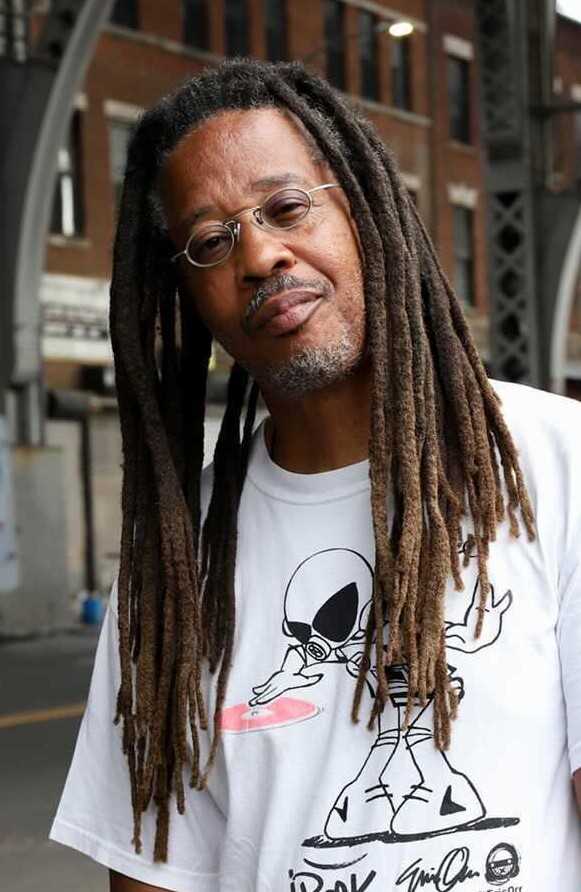 Artist — Eric Orr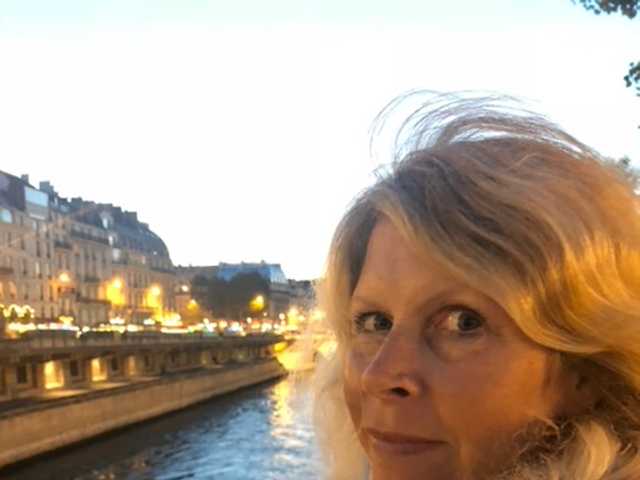 Artist — Sally Penn
Eric Orr, Resident Artist at the New York based, The Point Campus For The Arts and Environment, has joined forces with Deep Sea Conservation Coalition (DSCC) of New Zealand and The Outlaw Ocean Mural Project, based in Washington D.C., to paint a mural with the theme of protecting ocean life from bottom trawling.
Orr was approached by DSCC about doing a mural on the Hunts Point park side of The Point's Campus brick wall. Orr is a well-known artist who has lived in New Zealand for seven years.
Environmentalists have spoken out for a ban on bottom trawling, which is a practice that is indiscriminate in what it catches and which many consider to be the most barbaric form of commercial fishing ever. For this project, scientists from New Zealand helped the artist and the community to better understand the issue. They highlighted the Bronx River's connection to the Hudson Canyon, the region off the coast of New York City and some miles out to sea, where the Hudson River dumps into the Atlantic Ocean. An area averse to bottom trawling, it is currently under consideration to become a designated nature preserve.
While painting the mural, Eric received the assistance of a few neighborhood kids who contributed to the mural's water decor. Add to that, Pocket Flicks filmmaker, Electra Weston, who empowered passersby to become videographers by encouraging them to create video recordings of the mural scene with their cell phones. Later, she would incorporate their footage into a film about the project.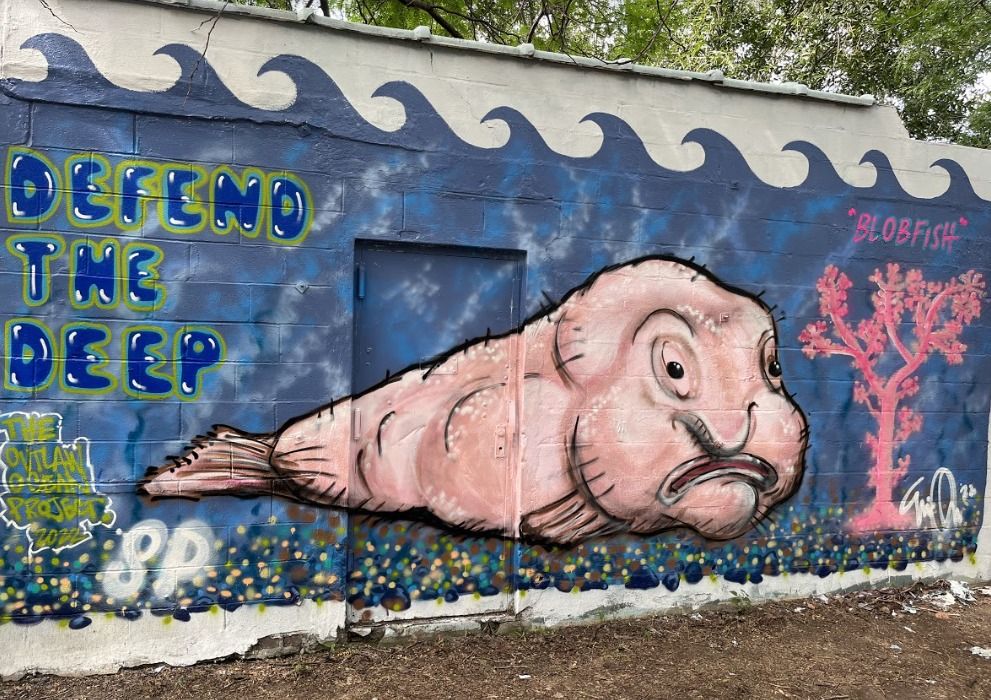 Artist Bios —
Eric Orr is an artist and designer from New York City. Coming up alongside such talents as Jean-Michel Basquiat, Kenny Scharf, and Keith Haring in the late '70s, he pioneered the substitutive style of graffiti art that eschewed "writing" in favor of visual iconography, and in the process, created the distinctive robot that would become his signature and alter-ego. In 1984, Orr joined forces with Haring to create a series of drawings in the NYC subways that featured his "Max Robot" character alongside Haring's iconic "radiant baby," as well as a series of collaborative marker works. And in 1986, with a grant from Haring's Pop Shop, he self-published four issues of Rappin' Max Robot, the world's first Hip-Hop comic book.
Orr has designed and illustrated images, covers, and logos for a wide range of musical artists. He has been a headlining speaker at universities, arts festivals, and comic conventions around the US. In 2014, Orr's personal archives were acquired by Cornell University for the Hip-Hop collection in their Archive of Rare Books and Manuscripts. In 2015, Columbia University added Rappin' Max Robot to their permanent Comics and Cartoon Collection.
More recently in 2019, Orr provided the key art for United Way's 'March United For Public Schools' campaign; his work was exhibited at the Moniker International Art Fair and the Brooklyn Book Expo; and his Max Robot character tag was centrally featured in the Guggenheim Museum's groundbreaking Basquiat's "Defacement," The Untold Story exhibition.
—
Sally Penn was born in England and raised in New Zealand. She received a Bachelor of Fine Arts degree in 1993 from the University of Sydney, Sydney College of the Arts in Australia. After graduating from art school, she moved to New York.
Penn is an interdisciplinary artist with a background in art and fashion. She has always worked in different mediums ranging from paint to fabric and found objects. Penn's paintings are informed by her meditation practice. They are internal landscapes of sensations in the body.
Penn's work with textiles and found objects are external landscapes that are as soothing to make as they are tactile and repetitive. She often re-purposes clothing by pulling it apart and reconstructing it to show it in a new light. In her art, color has been enriched by the vibrant natural landscape and Polynesian culture of New Zealand.