The Parallel World of the Oceans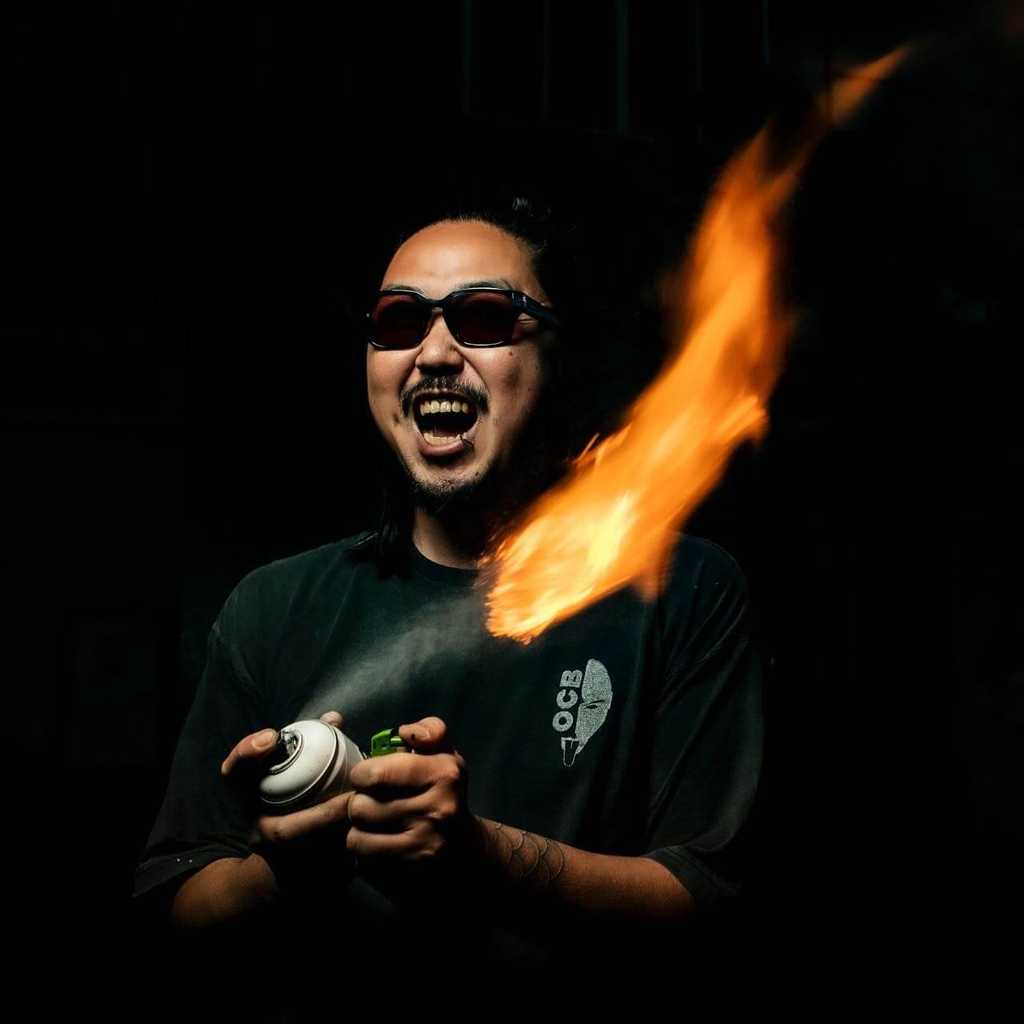 Artist — xGuix
This project changed my perception of the ocean, as it deepened my understanding of pirates, lawlessness and the criminality that takes place out there.

I think my biggest challenge in this project was the fact that my works usually bring upbeat and hopeful feelings, but in the case of The Outlaw Ocean Project, the focus was more on sad stories than happy ones. Also, in this project, my artistic process relied on references to the book, whereas I usually create art from my own thoughts.

All the chapters of the book had a big impact on me, but I decided to focus on Chapter 9. This chapter discusses Greenpeace and their study of corals off the coast of Brazil, while also highlighting their effort to combat oil exploration.

I think my art touches human emotions and I see the art world, in general, as a great way of connecting people on a universal level. At the same time, there is great value in the synergy between art and journalism. Both realms convey ideas and communicate a sense of reality, whether it be a positive or negative one.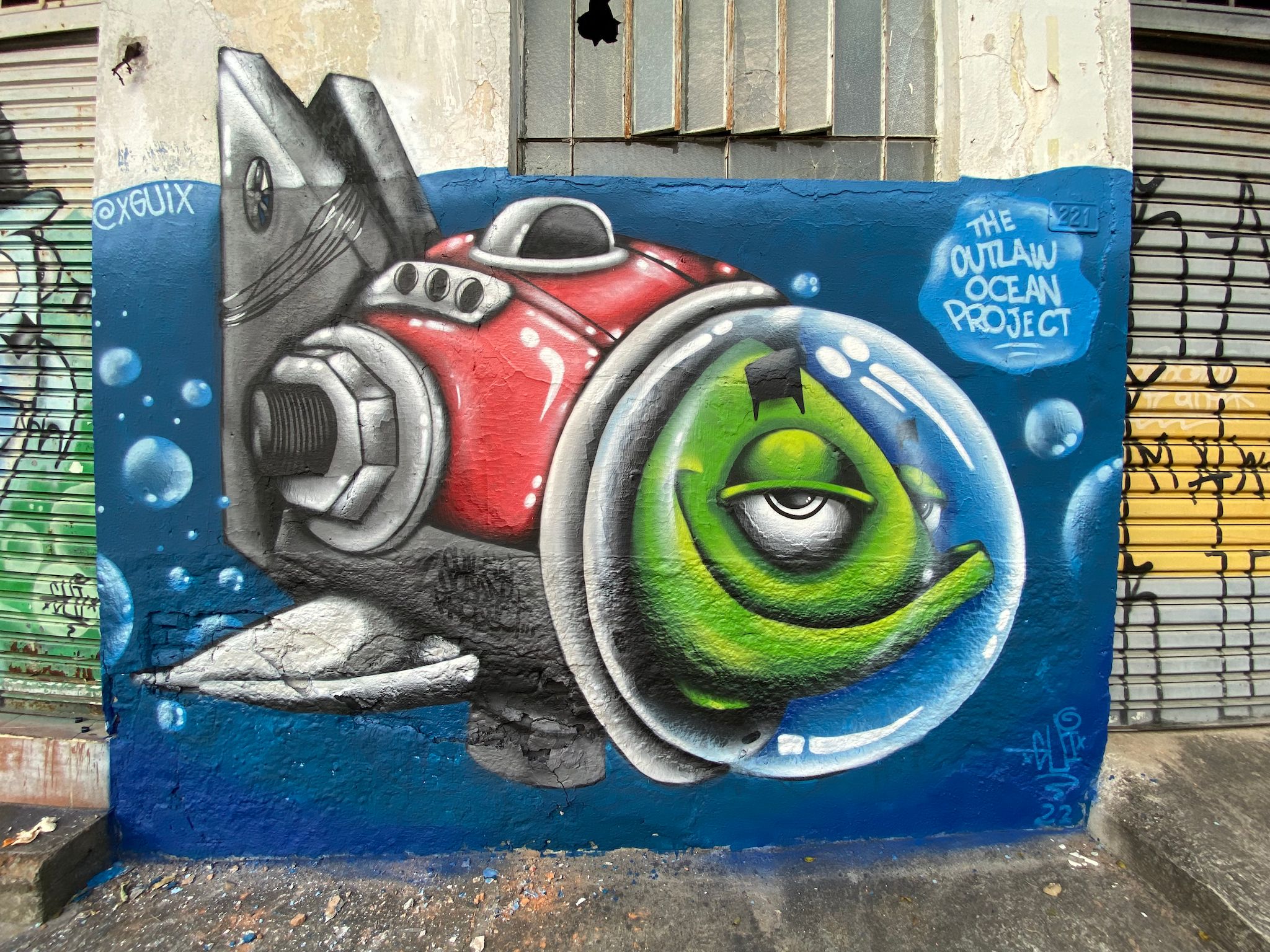 Artist Bio —
Artist Guilherme Matsumoto is better known as xGuix. The grandson of Japanese immigrants, his ancestry and life experience have significantly influenced his demeanor, as well as his way of thinking and creating. xGuix grew up in the Vila Monumento neighborhood near the Cambui neighborhood, where the colorful surroundings, street activity and home-grown graffiti shaped his psyche.
Observing the aquatic world of fish and other marine animals, xGuix envisioned the watery world where the ship that carried his ancestors from Japan traveled. Exposure to drawings, comics and graffiti combined with the hustle and bustle of the streets only fueled his artistic expression. While these elements influenced him from the time he was a child, his street painting came to fruition in 2007. Through his street art, xGuix honed his artistic identity. He created memorable characters. Today, xGuix's urban graffiti reflects diverse city life, evokes questions and allows spectators to be inspired by his creation.