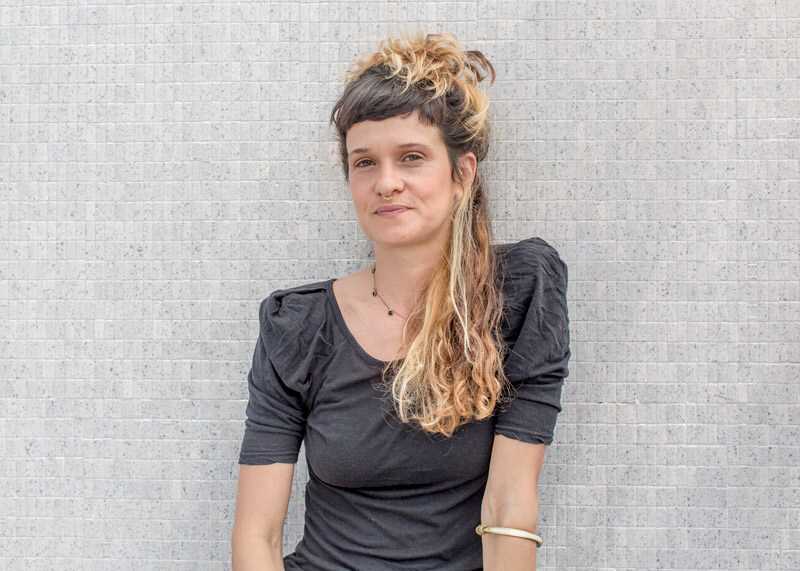 Artist — Mag Magrela
I had no idea of the ferocity of abuses happening on the oceans. I thought that we could have peace there for a moment without the presence of human beings. However, what I see is a great race to occupy a space that is ungoverned by the rule of law. The Outlaw Ocean Project's reporting was very impactful, but the excerpts that highlighted people living as slaves and in dangerous situations in the middle of the sea shocked me the most. I was also surprised by the surreal amount of fish being caught illegally by Chinese boats.

For this project, I followed my usual artistic process of research, drawing and painting. One challenge I faced during the painting process is that I wanted to portray the waters of the oceans next to the character, but it was difficult to apply this idea.

Art can illustrate extraordinarily complex things with subtlety. I like to use various different elements to symbolize themes. In urban art, the image says it all. In terms of connecting with audiences from different cultures and countries, you don't need to speak the same language to understand the image. There's great value in the collaboration between journalism and art. Getting inspired by journalistic articles is a great catalyst for the creation of my art.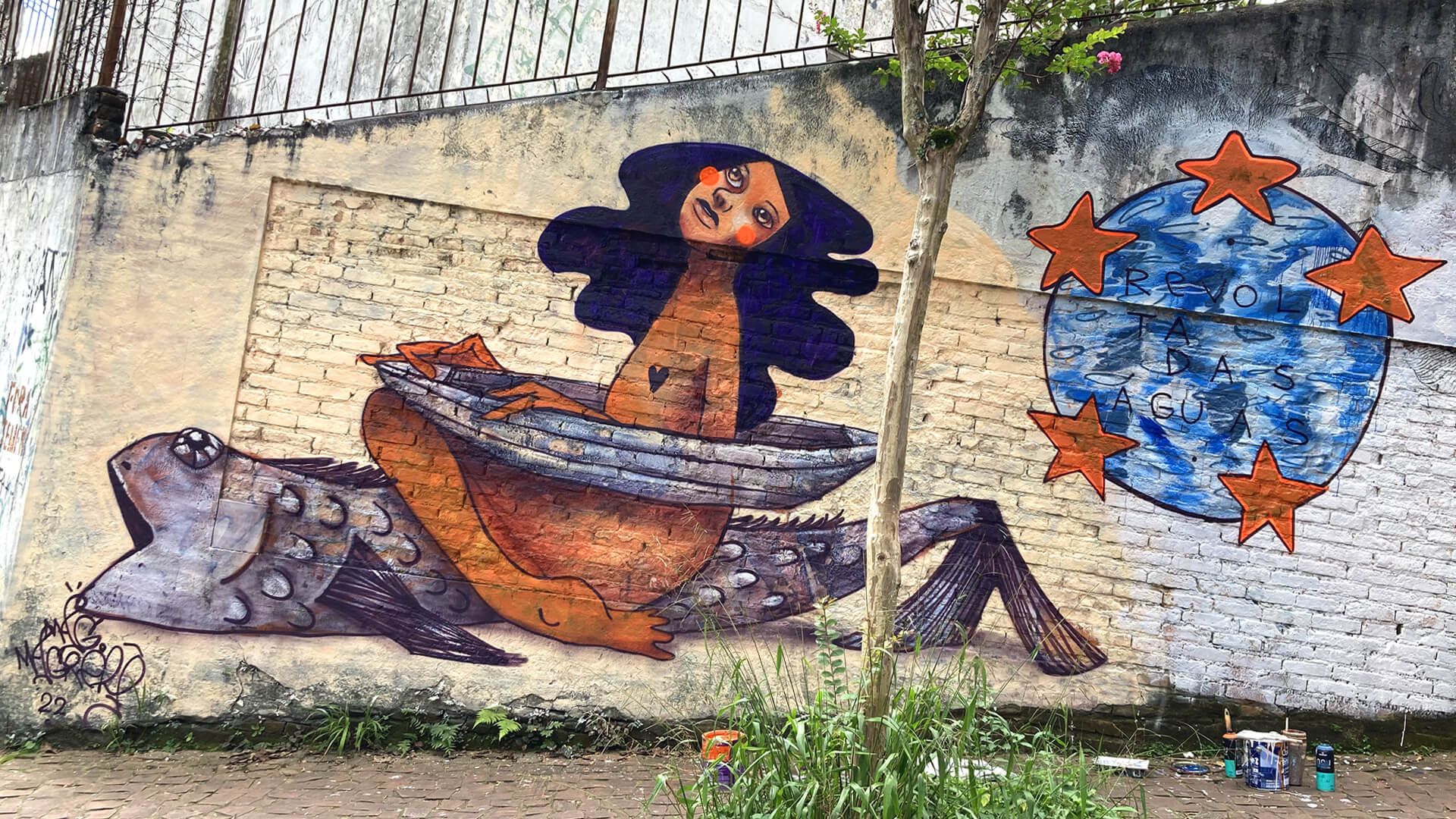 Artist Bio —
Exposed to the arts from a young age, Magrela remembers watching her father painting canvases and listening to records. But it wasn't until 2007, that the streets began to serve as her canvas. Since then, her work has been displayed in a number of cities including the streets of São Paulo, Belo Horizonte, Rio de Janeiro, Salvador, Natal, Lisbon, London and New York.
Magrela's work springs from intuition and spontaneity. She is inspired by the urban euphoria of São Paulo city and her work touches on rich, Brazilian cultures. Her characters span a variety of topics: faith, the profane, ancestors, day-to-day struggles, resistance, the pursuit of a livelihood and the feminine. The artist travels between art forms. While Magrela has been mainly known for her urban murals (graffiti), she has also worked on canvas, clay sculpture, assemblage, embroidery, tile art, performance, poetry and music – continuously expanding her realm of artistic experimentation and research.
The year 2016 was a special time for the artist when she produced some notable solo exhibitions. The exhibition, "I don't bring your love back," was featured at Galleria KingCap (São Paulo) and the exhibition, "Pindorama in Flames" was on display at NYC Galleria (New York). She created a variety of other projects in the ensuing years and in 2022, Magrela participated in one of the most important festivals in the world, CURA, in Belo Horizonte. Her panel there was titled "plow, the extension of my gaze is made of earth."